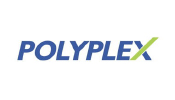 We are BOPET Films Europe
Our mission is to promote the value of BOPET film in flexible packaging applications as well as in the wide range of long life, technically demanding industrial applications where BOPET film's unique set of material properties are relied upon. The key focus of our activities is the research and promotion of end of life options aimed at boosting the circularity of all the end markets we participate in, and we welcome open collaboration from across the value chain.
The outstanding mechanical and physical properties of BOPET films allow the material to punch above it's weight, delivering exceptional performance with reduced material consumption. Building on the best in class mechanical and chemical recycling options available, BOPET films offer the only viable option for the use of food contact approved recycled material in flexible packaging at industry scale, helping brand owners and retailers to deliver on their sustainability pledges and boost the circularity of plastic packaging.
A holistic view of sustainability in flexible packaging
BOPET films play a crucial part in enhancing the sustainability of over one million tonnes of household flexible packaging structures in Europe.
Reducing the overall carbon footprint through material efficiency and food approved recycled content.
Delivering the most efficient conversion and packing processes.
Enabling a circular economy for household flexible packaging structures.